There's an argument for saying that it all began in England, not America. Sometimes, for reasons that are not easily explicable, a city suddenly finds itself at the centre of something. In 1966, that city was London.
That something was, in fact, several things. It was fashion: Mary Quant, Biba, Lord John  and Carnaby Street (above, and below) and the coming of the miniskirt. It was also the emergence of what had been bohemian London into the mainstream.
And, it was the music. In many ways, it was a transatlantic phenomena. In America, the bohemian centre in the early 'sixties was New York's Greenwich Village (of which more anon). That saw the avant garde jazz, the beat poets and the folk revival.
Meanwhile, back in Blighty, pop music was swept by Beatlemania (you can read about that here). Suddenly, rock and roll was in and guitars ruled all. In 1963, the band's second single, Please Please Me, got to number one. Every release thereafter did the same until Strawberry Fields/Penny Lane only got to number two in 1967. They went to America, and America fell head over heels in love: in April 1964, 12 Beatles singles were in the Billboard top 100, and the top five were all Beatles' records.
Many at the time saw them as just temporary phenomena, just like the bands that rose in their wake. The likes of The Rolling Stones, or The Kinks, were just 'beat groups', whose day would go as surely as it had come. The would sing their songs about girls, and their covers of American R'n'B numbers, until the audience tired and moved on.
In fact, it would be the bands who moved on. That had something to do with what was, simply, a magnificent coincidence. The likes of Lennon and McCartney, Jagger and Richards, or the Kinks' Ray Davies were brilliant songwriters. But it wasn't just that.
In part, it was education. After the passing of the 1944 Education Act, all British children got a secondary education. The most academic went to the grammar schools, and the cream of that crop to university. As well as secondary education, college education grew too. The so-called redbrick universities (like Newcastle) expanded. So did Britain's art schools.
In an age where art was avant garde, experimental and willing to take on convention, an art school education gave young people of that way of thinking an opportunity to do all those things. They also, inevitably, attracted many young people attracted to the less than conventional, or bohemian (as we tend to call those artistic types who like to live outside of challenge society's norms). And art school was far more readily accessible to working class youngsters who hadn't made it to the grammar. Inevitably, Those youngsters gravitated towards one another. One hallmark of the art school bohemian culture of the early 'sixties was music. For some, it might be high end modern classical music of free jazz. For others, it was jazz, blues, American R'n'B, and folk.
The Rolling Stones' Keith Richards and Mick Jagger had been childhood friends, before the middle class Jaggers moved. In 1961, they met again on platform two of Dartford railway station. Jagger, a university student at the London School of Economics, was carrying records by the blues great Muddy Waters and the great rock'n'roller Chuck Berry. Before long, they were in a band named after a Waters' song: Rollin' Stone. Jagger had been in a band with a school  friend named Dick Taylor, who would go on to found the The Pretty Things (see below). You can hear some early Stones, here; and The Pretty Things, Yarbirds, Kinks, Small Faces and The Who in the earlier days here.
Both Richards and Taylor went to Sidcup Art School. They were hardly alone. A who's who of British rock were at art college in the early 'sixties or thereabouts
In the late 'fifties, the Stones' drummer, Charlie Watts, went to Harrow Art School, where he developed a passionate love of jazz and blues.  The leading figure in what was known as the blues revival, John Mayall, attended the Regional College of Art, in Manchester. Mayall gave the young Eric Clapton (see below) his break; Clapton attended Kingston in the early 'sixties. John Lennon went to Liverpool (see right, stood top left, in 1957). The Kinks' songwriter and lead singer, Ray Davies, went to Hornsey College of Art. Jimmy Page, Led Zeppelin's guitarist and songwriter, went to Sutton (Page played the guitar solo on The Kink's breakthrough classic You Really Got Me). The Who's songwriter and guitarist, Pete Townshend, went to Ealing; the Faces guitarist Ronnie Wood, who joined the Stones in 1976, was there at the same time. Younger than the others, Pink Floyd's Syd Barrett was at Camberwell in  the mid-'sixties.
The art school education was surely connected with the way in which these men changed so much in the mid-'sixties.
As was the fact that, as Dylan sung, 'the times were a-changin'.'
In 1964, Newcastle's very own The Animals had a smash hit with their version of the House of the Rising Sun (you can read about and listen to that here). The song was part of the blues canon, and was the standout track on Bob Dylan's debut album. That album was largely made up of his versions of old folk songs. However, its follow up, The Freewheelin' Bob Dylan, saw him singing his own songs. And those songs were different: songs of protest, but also love songs. Most of all, though, there was a new kind of poetry to them. By 1964, the protest songs were giving way to a whole new kind of song, as Dylan's lyrics drew on literature and pure genius to take the popular song to a whole new place (you can read about it here, and here).
In 1964, the Beatles met Dylan on a much mythologised evening in New York's Delmonico Hotel. And Dylan had heard The Animals' House of the Rising Sun. Dylan, famously, 'went electric'. His songs grew wildly, beautifully poetic (you can read about that here, to come). And The Beatles, growing tired of screaming girls and simple pop, began to craft a more sophisticated music. Dylan was a key influence (he is pictured with Lennon in 1966).
They were not alone. The American equivalent of The Beatles were The Beach Boys. Their leader, Brian Wilson, was no less of a genius. Wilson began with wondrous pop hymns to surfing, cars and girls.
In December 1965, The Beatles released Rubber Soul. It was still recognisably pop music, but not as we were used to. Already, on Help! (earlier in 1965), McCartney had given us his great ballad Yesterday, which their producer George Martin had set to an elegant and restrained string arrangement. The title song itself, whilst a recognisably Beatles' pop song, had an emotional depth that they had not embraced before.  Rubber Soul saw both Lennon and McCartney take that process further. Songs such as Girl and In My Life had genuine emotional depth. In My Life also used studio trickery. Lennon had asked Martin to add piano, and play something 'baroque-sounding'. In the end, what we get on the record, is that piano solo taped, and played a double speed, sounding somewhat like a harpsichord. On Help!, the song Ticket to Ride was still very much a pop song, but was influenced by Indian music. The heavily Dylan-influenced Norwegian Wood (This Bird Has Flown) now featured George Harrison playing the sitar:
Then, The Beach Boys made Pet Sounds. It was a kind of musical race to some kind of top.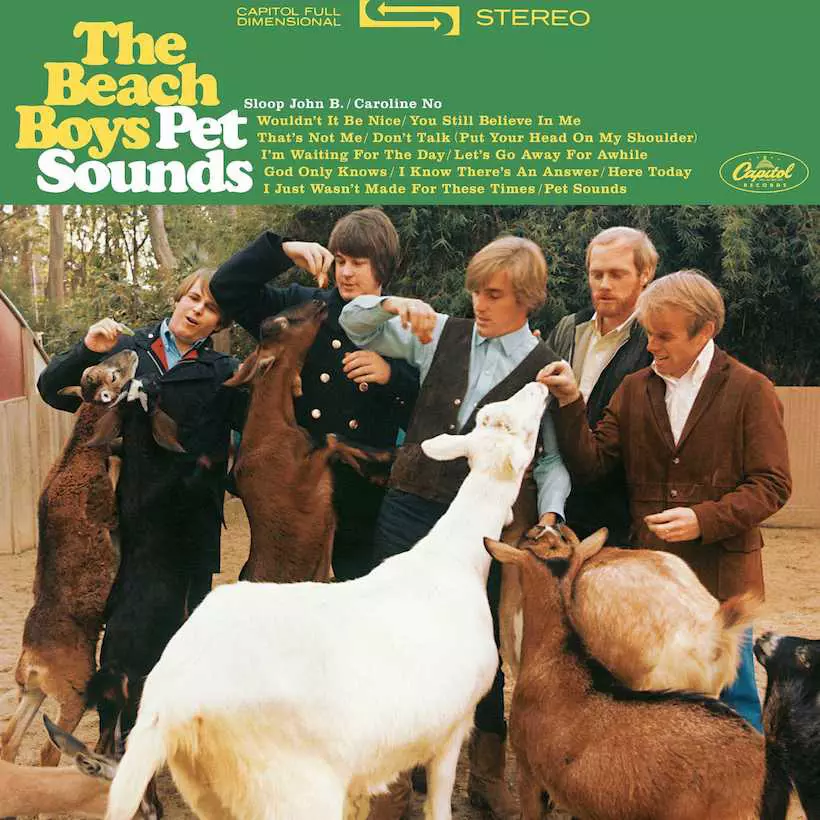 The scale of The Beatles growing musical ambition is hard to appreciate now. Context helps. At the time, Paul McCartney was in a longstanding relationship with the actress Jane Asher, whose family were aficionados of contemporary classical music. Just as importantly, their unparalleled success gave them the leverage to get studio time. The result was Revolver.
Drugs had a role too. By 1966, LSD was becoming a drug of choice for many young people in both the United States and Britain. It even had its own gurus, in the form of the American psychologist Timothy Leary and a British academic at Harvard, Michael Hollingshead. As so often is the case, Leary probably wasn't the author of the phrase 'turn on, tune in, drop out', but it will be forever associated with him (more in a later part of this series, here).
It was Hollingshead who had introduced Leary to LSD in 1961(the two are pictured above). In 1965, he opened a World Psychedelic Centre in Chelsea, London. The drug was prohibited the following year, but by then it had already become de rigeur for a generation of British musicians, many of whom had visited Hollingshead's emporium. It's influence is clearly evident on Revolver, and beyond. Before the album was released, The Beatles had yet another number one hit with Paperback Writer. Its b-side was Rain.
Rain is often thought of as  first genuinely psychedelic record: it wasn't. That title is contested between The Byrd's Eight Miles High and The Yardbirds' Shapes of Things, both released early in 1966. There was clearly something in the water, or at least in Dr Hollingshead's Chelsea:
Shapes of Things made innovative use of rapidly evolving studio technology: there are two lead vocal parts, put together as one (double tracking was not new, The Beatles used it, but having the same lead singer sing different parts and them merging them as one was). Most innovative of all was Jeff Beck's guitar: its use of deliberate feedback, effects (what would become known as the fuzz pedal) and is bending on the notes to give the part and eastern or Indian feel.
If The Yarbirds and their producer/bassist, Paul Samwell-Smith, were making innovatory use of the studio, The Beatles and George Martin, along with their 19-year-old engineer, Geoff Emerick, now had far greater amounts of studio time. They made use of the opportunity. Lennon's gorgeous I'm Only Sleeping used backwards guitar (the solo was recorded, then dubbed on by playing the tape backwards). Ringo Starr's drums were close miked (the microphones placed far closer, giving them a crisper and far superior sound). Varispeed playback was used to alter sounds, of come up with wholly new ones.
The final track, Tomorrow Never Knows, used the whole box of tricks to stunning effect. It drew its lyrics from Timothy Leary's The Psychedelic Experience: A Manual Based on the Tibetan Book of the Dead. Musically, it emulated the idea, and used a raft of studio trickery to alter a musical reality:
Psychedelia was well and truly born:
Turn off your mind relax and float down stream
It is not dying, it is not dying
Its lovechild was 1967. The Beatles made Sgt Pepper's Lonely Hearts Club Band. From its John Blake cover montage on, Psychedelia's hour had come.
Lennon always denied that Lucy in the Sky with Diamonds had anything to do with LSD, but nobody really believed him. More importantly, having stopped touring, and with unlimited studio time, The Beatles gave free rein to their musical imaginations, and Martin and Emerick's technical and musical wizardry. A Day in the Life remains one of their enduring masterpieces:
From the splicing together of two songs, to its elusive lyric, to the use of the full and atonal orchestra, it was daring and brilliantly conceived:
I'd love to turn you on
The Beatles followed on with their international TV event single, All You Need is Love.  There's an excerpt of it below:
By 1968, what had previously been R'n'B bands were releasing very different work. Even The Rolling Stones made their own psychedelic single, We Love You, and album Their Satanic Majesties Request (they weren't very good).
The Small Faces had been another great British guitar band. By the summer of 1967, they had released the great Itchycoo Park:
The following year had seen them release their concept album, Ogden's Nut Gone Flake.
Pink Floyd made their debut with the brilliant singles Arnold Layne and See Emily Play:
The debut album, Piper at the Gates of Dawn, was recorded in the same Abbey Studios the Beatles used, and at the same time as Sgt Pepper. Astronomy Domine, with its brilliant psychedelic guitar, and themes of space travel, is one of psychedelia's high points:
If Sgt Pepper was, perhaps, rock's first concept album, The Who's Tommy, released in 1969, is generally recognised as the first rock opera, an album telling a narrative story.  In fact, the previous year, The Pretty Things, a band once known for their hard edged R'n'B made the first: SF Sorrow. At the time it disappeared without trace, a fact not helped by the fact that it was released in the same week as The Beatles' White Album (of which more anon). In fact, it was in many ways groundbreaking. Try I See You:
At one point, it's central character, Sebastian F Sorrow, believes he is flying to the moon; in fact, he is being taken on a journey into his own subconscious mind. He is finding himself.
Blues was still there: a headlong collision of the blues with all kinds of other music, and the psychedelic moment, also found expression in one of 1967's most famous songs. Procol Harum's A Whiter Shade of Pale gave us soulful, organ led song. yet it was one peopled with mermaids, Neptune and vestal virgins. And its tune featured an organ part straight out of Bach's Air on a G String.
In 1966, three leading members of the British blues and rock scene had formed a new band: Cream. They were still very much a guitar band, and wholly rooted in the blues, but the final product bore the psychedelic stamp (and it must be admitted, the chemical stamp too): see the classic White Room.
Early in 1967, they went to see a young American, Jimi Hendrix, now based in Britain, play live in London. They were blown away. Their guitarist, the great Eric Clapton, recalls their main songwriter coming up with a riff in direct response. That riff would become Sunshine of Your Love, their signature song. The recorded version is okay, but this live one from 1967, muddy sound and all, gives us Clapton in full flight:
There is a separate article on Hendrix (to come). For now, suffice to say that Hendrix had already taken London by storm, and now was revolutionising the way in which the guitar was played, and much else in rock music. his debut album Are You Experienced? gave us this, backwards guitar, one key piano and all:
In 1967, Hendrix played the Monterey Pop Festival. Over three days in the California sun, a whole list of leading musicians of the time took to the stage: the Grateful Dead, Eric Burdon and the Animals, Jefferson Airplane and the Mamas and the Paps were among them (see the forthcoming post on American hippiedom). The Who and the Jimi Hendrix Experience were playing on the same night. The Who finished their set with their classic My Generation. It's hardly a song of love and peace, it must be said, but it finished in spectacular fashion.
Smashing their instruments at the end of their set had long been a Who trademark. Later, Pete Townshend would see the impact of art school on that: as a kind of performance art (their singer, Roger Daltrey, thought that idea was pretentious rubbish). It certainly had an impact.
However, that night at Monterey, Hendrix took to the stage, played a blinding set, and then finished like this, with a wild version of the old Troggs' song Wild Thing. After playing the guitar with is teeth, creating overwhelming feedback by holding it to his amp, he did this:
The Who and Hendrix played another festival together, two years later. Woodstock is often seen as the high point of the hippie era (you can see Hendrix and Country Joe Fish at Woodstock in Vietnam Songs, here). Here are The Who performing See Me, Feel Me (the climactic moment of Tommy), at Woodstock:
By 1969, the trippy optimism of the Summer of Love was already giving way to a darker hour, often personified by the Stones' disastrous gig at Altamont, or going back to nature (again, see a later post). The music would, similarly, go elsewhere.
Next time, America's Summer of Love.
Meanwhile, turning on could do terrible things to people. Pink Floyd's main songwriter was Syd Barrett (above). How far Barrett's lifelong mental health problems related to his use of LSD will never be proven. However, even by the time their first album was released, his behaviour was becoming increasingly erratic. By 1968, he was seriously ill, never to recover, and was no longer in the band.
For years to come there would be occasional sightings of him in Cambridge and around until his death in 2006. Many years later, the second incarnation of Pink Floyd would make their finest album, Wish You Were Here. It is largely about Barrett, and in particular its centerpiece, Shine on You Crazy Diamond:
You were caught on the crossfire of childhood and stardom
The most telling epitaph was Barrett's own. Floyd's second album, A Saucerful of Secrets, was still very much in the psychedelic mode. By then, Barrett had been replaced by Roger Waters (who would become the band's leading light and the primary force behind Wish You Were Here). However, the last track of A Saucerful of Secrets, sees Barrett reappear:
It's awfully considerate of you to think of me here
and I'm most obliged to you for making it clear
that I'm not here
Jugband Blues' psychedelia is there still, but now it's mournful. The mentally damaged Barrett sings:
and I'm wondering who could be writing this song
It is haunting, terrifying, beautiful and unutterably sad:
Many of those we have discussed above would have their lives, and creativity, ravaged by the drugs some lauded. Leary and Hollingshead had a lot to answer for. I'll leave the last words to Syd, and his farewell to Floyd:
And the sea isn't green
and i love the queen
and what exactly is a dream
and what exactly is a joke?